In the audio field, hardware can be expensive, very expensive! But if you want to get started with outboard gear, money can't be a barrier to your creativity. That's why it's interesting to go for clones, much more affordable than the original units. In the field of EQ, the Klark Teknik EQP-KT is particularly popular. We use it every day at IDeez Studio. Let's take a closer look.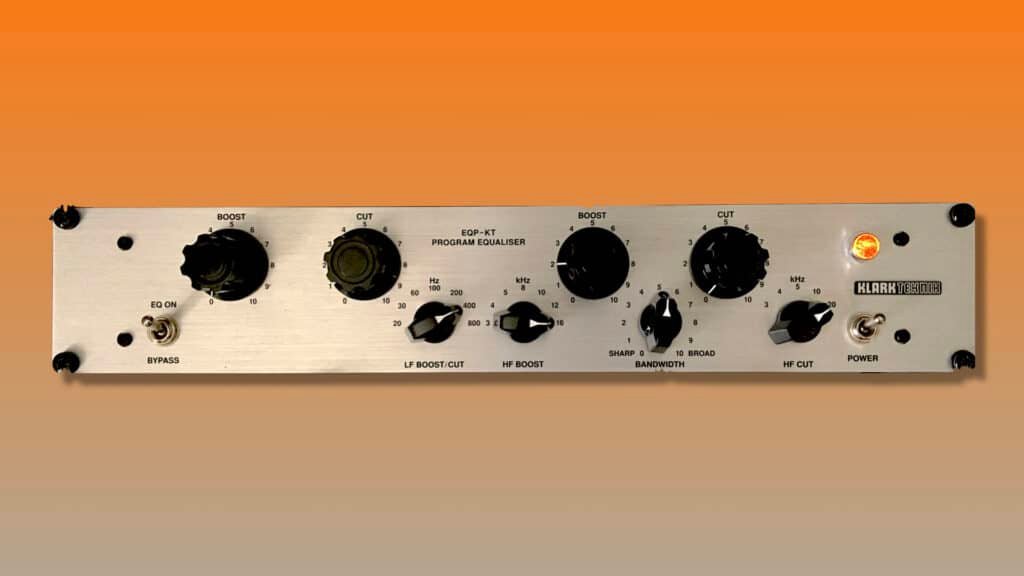 The manufacturer Klark Teknik has been known for some years for its quality audio hardware clones. 1176-KT, KT-2 LA, 3rd Dimensions,… All this equipment is known to be very reliable entry-level equipment. But today, the one we are interested in is the EQP-KT tube equalizer. One of the best hardware EQ's in this price range!
ℹ️ By the way… click here if you want to learn more about its brother, the 1176-KT.
What is a tube equalizer ?
A tube EQ is a hardware EQ that uses a tube at the heart of its circuit to amplify and equalize the incoming source. The simple fact that it is equipped with one (or more) tubes gives this type of EQ a typical color that is often perceived as "vintage".
Generally, a good tube EQ will give more warmth and brightness to the source even with the parameters set to 0. This is one of the reasons why it is popular in music mixing.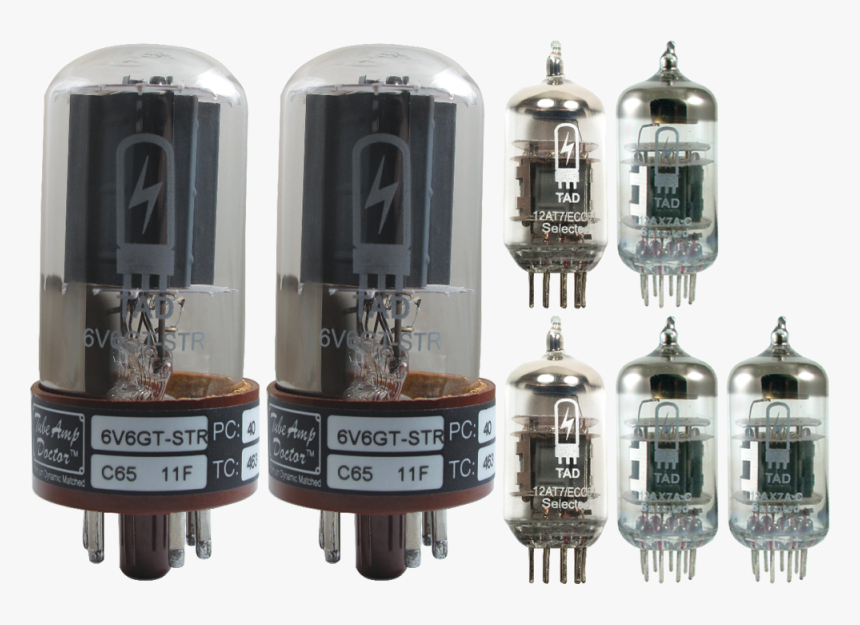 Tube EQs, the most famous of which is the legendary Pultec EQP-1A, are known to sound very transparent, yet still very musical, even when pushed to the extreme.
Price
When it comes to hardware, prices go up very quickly, especially in the audio world. Until a few years ago, it was simply impossible to find quality outboard gear for less than $1000-1500.
But today, lucky for us, brands like Klark Teknik have made this market much more accessible by creating clones of legendary units. The EQP-KT is part of this list, with an ultra affordable price of $369!
369 is more than 10 times less than the price of the original Pultec part. Does this mean that the quality is 10 times less? To be honest, not at all. We'll talk about it later, but for the quality of the product that Klark Teknik delivers, this is a great opportunity to start using hardware gear with a small amount of money in your pocket.
Need a professional sound engineer specializing in pop and hip-hop mixing ? Great! Take a look at our services and let's blow up your career together!
Let's start now!
Sound quality
Talking about sound quality makes very little sense, since each tool, hardware or software, has a main purpose and its own field of application. A certain EQ could be perfect with one source, and very bad with another. The most important thing is to focus on what the unit was built for.
Personally, what I really wanted to find with this hardware EQ was the vintage feel and the "musical" saturation of the tubes. I also wanted to test the simultaneous increase and decrease on the same frequency in the low end of the spectrum which, on the original unit, produces very tight transients.
There is nothing like audio examples to observe all this!
Test A : Cut and Boost On The Bass Range (Drums)
Boost 6 / Cut 6 at 100 Hz
Test B : Boost on the high-mid range (Guitar)
Test C : Boost on the low and high-end range (Vocals)
Boost 4 at 16kHz + Boost 2 at 100 Hz
Personally, I was impressed with the sound result of the boost and cut on the same frequency. It creates something very "tight" and very "narrow" that is inimitable in the audio field.
The openness and warmth that the Klark Teknik EQ can add to a source is also incredibly impressive. You clearly get the result you want from a tube EQ.
Applications
There is no typical situation in which this EQ is very effective. Basses, guitars, kick drums, vocals,… This EQ can really do the trick in many different situations. But let's make a short list of the most likely elements to be processed by the EQP-KT.
A. Kick Drum
Historically, in pop music, all low-frequency elements, especially the kick drum, were often handled by the Pultec EQP-1A. Why was this? For the simple reason that this EQ is the only one that can boost and cut the same frequency and create a kind of tension that it has the secret.
And as we have heard above, the EQP-KT from Klark Teknik achieves this effect perfectly. If you want to add a little more power around 80-100 Hz, this tool is ideal.
B. Vocals
Tube EQs, and particularly the EQP-1A, are also known to have a treble boost that can add a typical tube-like brightness.
Boosting the 16 kHz area while adding some warmth in the low-mid range can literally transform your vocals. Be careful not to push the knobs too far. Although the EQP-KT respects the musical sound of its Pultec counterpart, the best results will be obtained with slight adjustments.
C. Mix Bus
If you have enough money in your budget to buy a pair instead of one, do it! This will allow you to use it in stereo, and therefore on your mix bus.
The EQP-KT can really add a little color to your mixes. A slight boost in the sub can pump up the whole song, while a boost in the air zone (16 kHz) can open up the mix and make it sound brighter and clearer.
Again, adjustments to a mix bus should be subtle. This is how the best results will be achieved.
Conclusion
Is this Klark Teknik EQP-KT worth its price? Yes, it certainly is, and is it true to what you would expect from a tube EQ? Yes! Is the sound result close to the original Pultec unit, the EQP-1A? Honestly, sometimes, when pushing the knobs a little further, one feels that the quality of the Klark Teknik components is not always there. The EQP-KT sometimes feels a kind of weakness, a lack of robustness. But, overall, and with "normal" use, the Klark Teknik EQ has nothing to envy to the legendary Pultec. A price difference is clearly justifiable, but 10 times the price, maybe not… It's up to you to find out!
If you have any questions about this EQ or about anything in the field of music mixing, please contact me, I'm always very happy to help!
Related Articles:
---
My favorite tools for mixing pop and hip-hop music:
Plugins
In the field of auto-tune, I'm convinced that nothing's better and more efficient than Antares Auto-Tune Pro. As for the EQ's, FabFilter Pro-Q3 and Slate Digital Infinity EQ are, in my opinion, the best tools. For compression, I have 2 favorites plugins: Waves RComp and UAD EL8 Distressor.
As for reverb, I'm a big fan of the Soundtoys Little Plate, but generally, I go for the Valhalla VintageVerb for its versatility. I also love the Arturia Rev PLATE-140 and the UAD Pure Plate for its organic side.
Headphones
The closed headphones I love and will always love using for mixing pop and hip-hop music are the Beyerdynamic DT-770. As for the best open-back headphones, I use the Sennheiser HD600 headphones, and I'm really happy of them!
Monitors
Having a pair of Yamaha HS7 in its studio or home studio is always cool for more excitement while listening to your mixes. The Adam Audio T7V monitors are also super accurate. In my studio, I also have a pair of Genelec 8030 for their reliability.
Hardware gear
For anyone who wants to start using hardware in their mixes, I always recommend these 2 units from Klark Teknik: the EQP-KT and the 76-KT. Don't forget to use good converters, such as the Apollo interfaces. This is essential for a good rendering.