The noise gate is one of the most essential tools in music mixing. It can be especially effective in getting rid of the background noise of a vocal recording. Here are, in my opinion, the 5 best noise gate plugins for vocals. From the most simplistic to the most complex, you will without a doubt find your next favorite noise gate plugin in this list.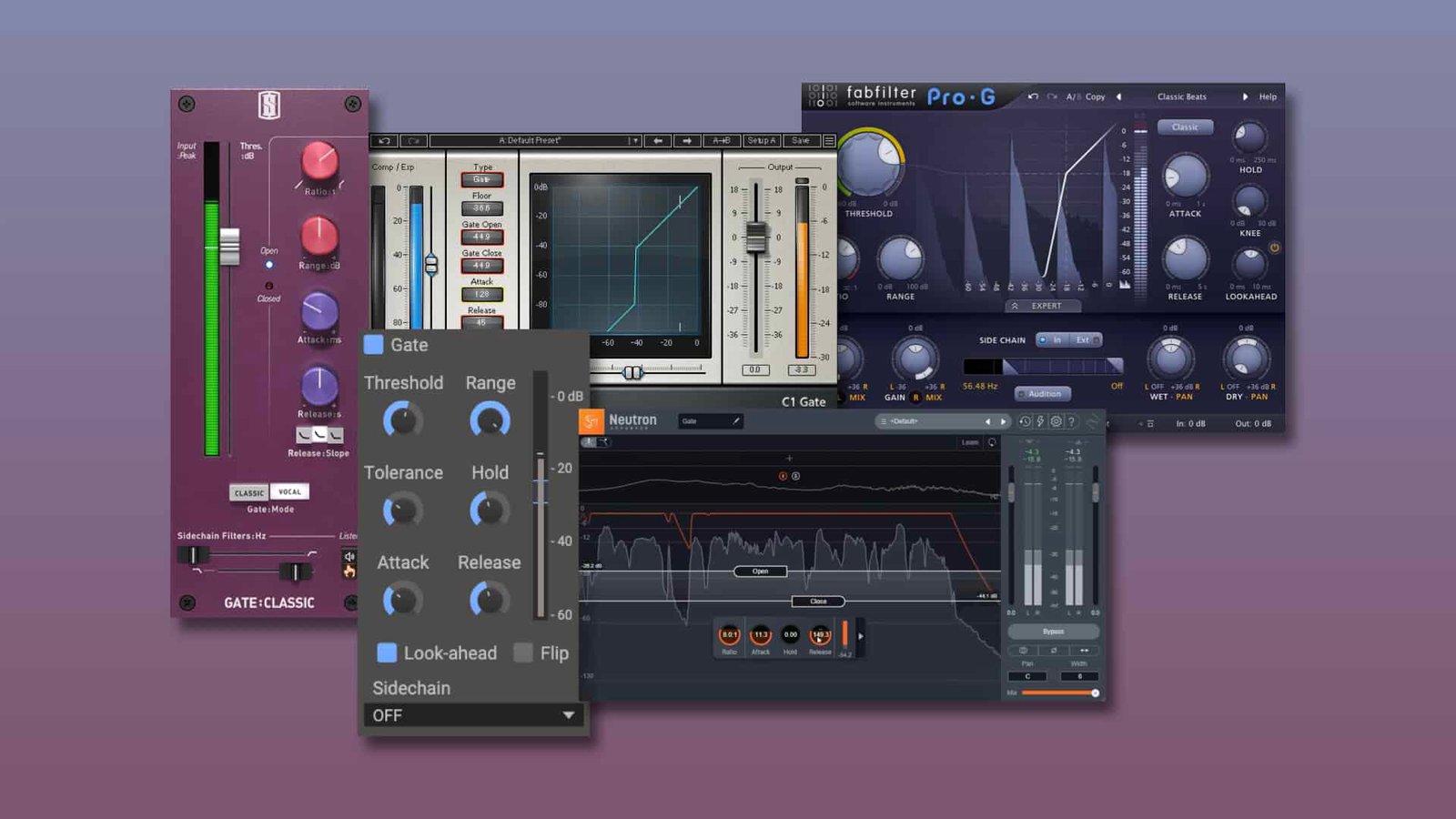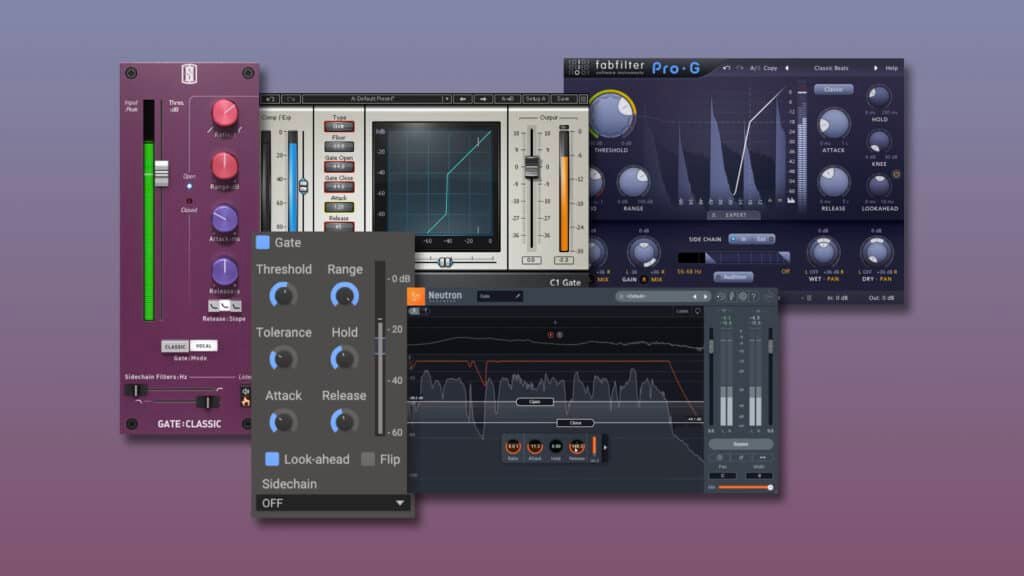 The 5 best noise gate plugins for vocals are:
Slate Digital Gates Bundle
FabFilter Pro-G
iZotope Neutron 4
Waves C1 Gate
KiloHearts Gate
What is a noise gate?
A noise gate is a dynamic control tool that allows you to cut the volume of a source when it falls below a certain threshold. The main parameters of a noise gate are the attack and release time.
As its name suggests, this tool can be considered as a gate that opens (with a given attack time) as soon as the signal is strong enough to pass, and closes (with a given release time) as soon as the signal is too weak.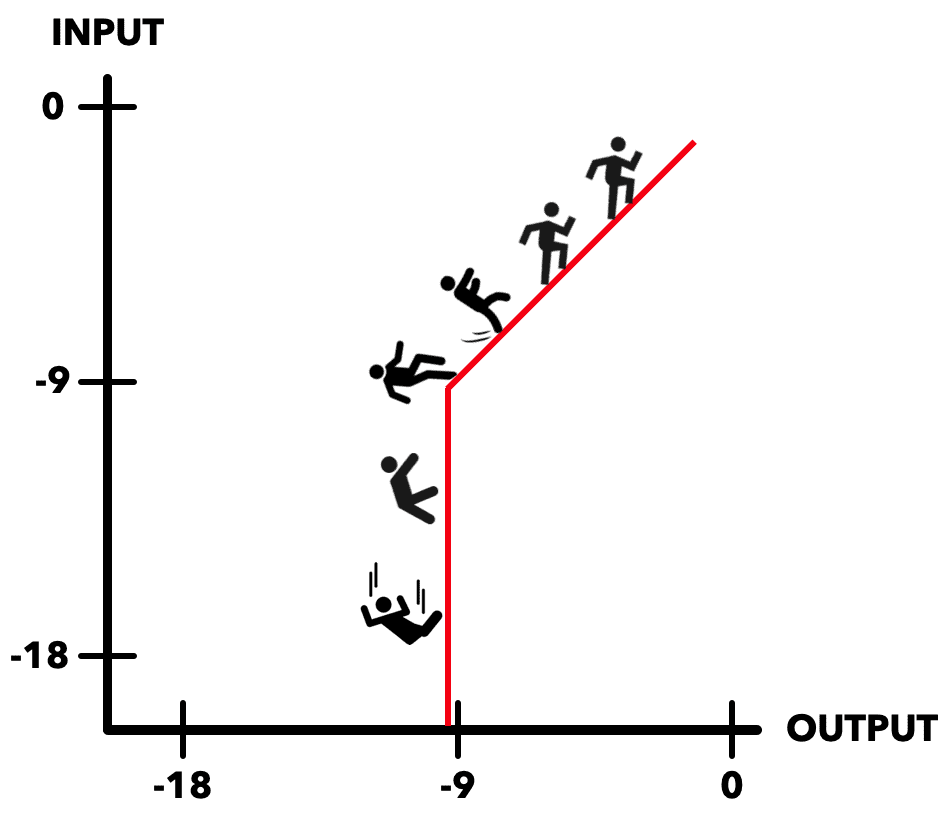 It can be used either creatively (gated reverb for example), or in a more technical way, to get rid of the background noise of a recording for example.
A noise gate follows the same principle as an expander. The only difference is that the noise gate always has a ratio of 1:∞ (in theory) below the given threshold level.
It should not be confused with a trance gate. Indeed, the trance gate cuts the volume of the processed source according to a certain structure per measure. It therefore depends on the chosen cutoff structure and not on the volume of the processed source.
Need a professional sound engineer specializing in pop and hip-hop mixing ? Great! Take a look at our services and let's blow up your career together!
Let's start now!
What makes a good noise gate for vocals?
Before you choose the next noise gate for your next vocal mix, it is essential to know what makes a good noise gate plugin for vocals.
A. Easy and Efficient
Using a noise gate with vocals is not something you want to spend hours on. It should be a quick and efficient action, to quickly move on to processing directly related to the mix (EQ, compression, reverb,…).
That's why it's important, with this kind of plugin, to have access to something easy to use and fast, while providing quality audio processing.
B. Versatile
Vocals are usually a very lively element of a song. It's not like a snare or a kick that give a very very similar signal every time.
Each processed vocal can be very different from the others and the dynamics of each vocal is unique. That's why it's important to choose a plugin that can be versatile and adapt to any type of voice.
C. General quality
The two previous parameters are obviously not the only ones to be taken into account in the calculation. They are, in my opinion, the most important ones, but each plugin has its own unique features that should also be taken into account.
CPU consumption, interface, intuitiveness or processing quality are also important.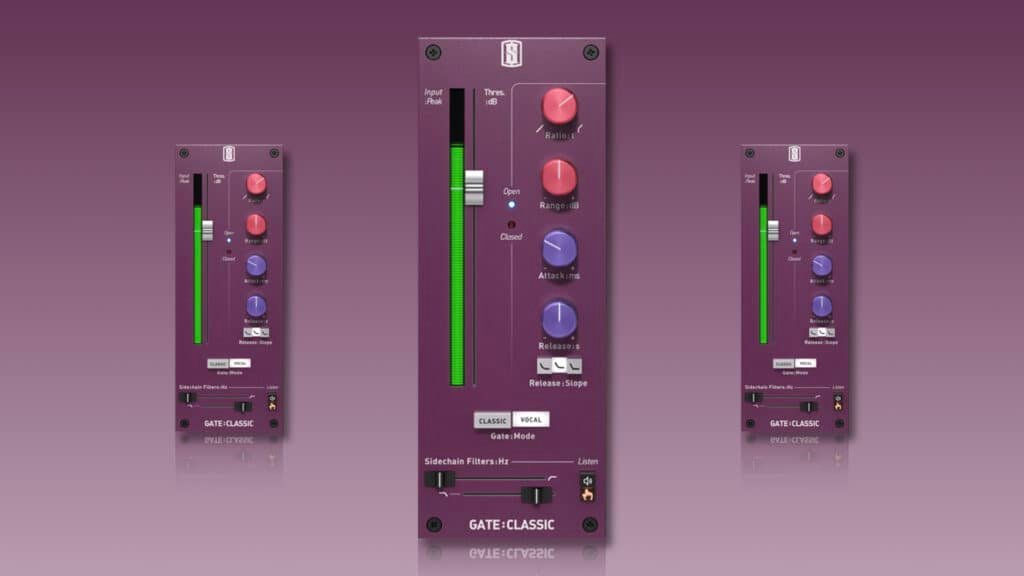 The Gates Bundle is a set of two very similar modules of the Virtual Mix Rack from Slate Digital. It is composed of a "classic" gate and a gate dedicated to drums. The slot called Classic can also be switched to Vocal mode, which is what we are interested in.
This module is only composed of the classic parameters such as threshold, ratio, range, attack, release and slope. It is therefore not very complex and is very intuitive.
The great strength of this module (in vocal mode) is to have an internal filter that allows to detect the natural breathing of a singer. This unique system makes the processing of vocals very natural and transparent.
Despite its very simplistic interfaces and parameters. This Gates Bundle from Slate Digital inspires confidence, professionalism and precision. The meter is accurate, the knobs easy to handle and its ability to adapt to every type of vocals is impressive.
✅ PROS ✅
✅ Sober and intuitive
✅ Built for processing vocals
✅ Detects natural breathing
✅ Adjustable release slope
✅ Very accurate processing
❌ CONS ❌
❌ No lookahead parameter
FabFilter is known for being on top of the technology when it comes to plugins, and Pro-G is very clearly part of that list of very high quality plugins.
Pro-G is an ultra complete noise gate plugin that allows to process any kind of source with precision. It is armed with all the classic parameters of a noise gate. But also a Hold, Knee and Lookahead knob that allow to go even further in the precision of the processing.
Thanks to its central window and its very precise volume meter, the plugin allows to process the dynamics of the incoming signal in a very visual way. What is processed by the plugin is indeed darkened in real time. A big advantage for a source as dynamic as the voice.
As in the Gates Bundle, a "voice" mode is available at the top of the plugin to adapt the parameters according to the type of source processed. This mode works extremely well, even if some tweaking still needs to be done downstream.
By switching to Expert mode, the plugin will allow you to adjust more advanced settings. I'm thinking in particular of oversampling, which can be useful with dynamic vocals. Or the internal or external side chain which allow you to be more creative.
✅ PROS ✅
✅ Super accurate tool
✅ Visual support
✅ Look ahead knob
✅ Vocal mode
❌ CONS ❌
❌ Can be very complex to use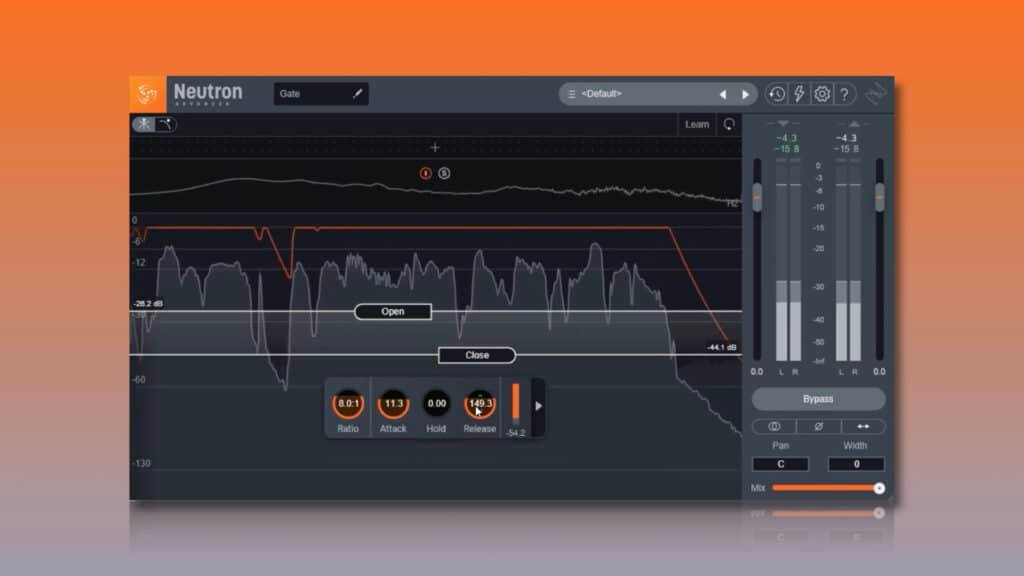 Neutron 4 is not a gate plugin in itself. But the iZotope plugin is composed of several internal modules. One of them is a noise gate which is probably one of the most intuitive and easy to use.
As with many iZotope plugins, the Neutron 4 gate has a large central window in which the volume of the incoming source is displayed as a function of time.
To start the processing, you just have to increase the opening threshold until the result is satisfactory, then adapt the (very classic) parameters according to your needs.
With Neutron 4's noise gate, you have the luxury of being able to adjust the opening and closing thresholds to different levels. This gives you much more freedom of action in terms of creativity.
The final adjustments can be made using the mix parameter at the bottom right of the plugin. Very handy!
✅ PROS ✅
✅ Super efficient, intuitive and easy to use.
✅ Adjustable opening and closing threshold
✅ Visual support
✅ Mix parameter
❌ CONS ❌
❌ Rather limited number of parameters
❌ Lack of precision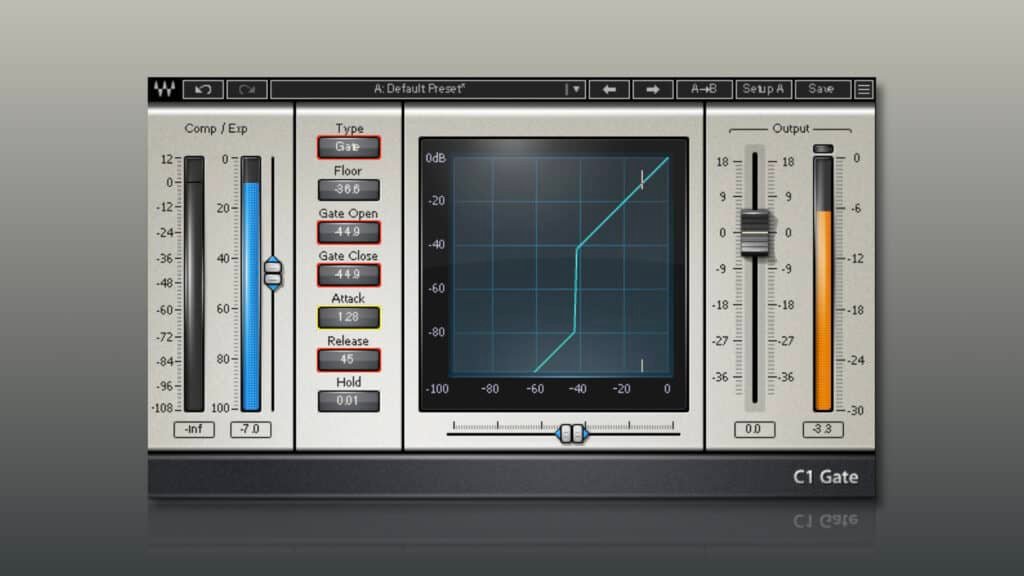 C1 is a Waves plugin that can either be used independently (gate) or with a compressor, an expander and an equalizer. All within the same tool.
This is not a plugin that has tons of advanced features and can do complex noise gating. It is composed of all the most classical parameters and a basic graphic that allows you to quickly get the plugin in hand.
So this plugin is not really stunning. But the Waves plugin is a super simplistic tool that simply does the job you need. And it does it very well! If you want to get straight to the point with an easy to use tool, C1 is a real option.
Plus, it consumes very little CPU and is combinable with other dynamic and frequency processing when used in full mode. Even if it's not the plugin you'll use first for precision work, it's still a tool you should have on hand.
Big strength compared to its competitors: its price. Indeed, C1 is available for the price of 30$. This is extremely low compared to other noise gates plugins on this list.
✅ PROS ✅
✅ Very easy to handle
✅ CPU-friendly
✅ Lookahead feature
✅ Affordable
❌ CONS ❌
❌ Lack of precision
❌ Lack of advanced parameters
KiloHearts plugins are known to represent simplicity, sobriety, but also efficiency at its best. And this KiloHearts gate is one of the best representatives of that.
This plugin is undoubtedly the most sober of this list, but… perhaps also the most efficient of all. Indeed, the intentions of KiloHearts builders are clear, go straight to the point.
The cool thing about this noise gate is that it can be used in Snap Heap. This tool can be considered as a rack that allows all KiloHearts plugins to be used internally as modules, either in serial or in parallel. This Snap Heap tool is therefore ideal for vocal mixing, which often requires several types of processing and therefore a fairly high CPU usage.
Coming back to Gate, I think it's a great plugin to learn how to use noise gate, for… 0$! For such a high quality plugin, I have only one advice: get it!
✅ PROS ✅
✅ Sober and efficient
✅ Very low CPU usage
✅ Can be used in Snap Heap
❌ CONS ❌
❌ Very limited in parameters
Need a professional sound engineer specializing in pop and hip-hop mixing ? Great! Take a look at our services and let's blow up your career together!
Let's start now!
Conclusion
The choice of noise gate you will make to mix your vocals will strongly depend on what you are looking for.
If you need to work with precision and have access to a lot of advanced parameters, I would advise you to go for the Gates Bundle or Pro-G. If you are looking for something visual, I would go for Neutron 4. But if you're looking for something that can do the job quickly and efficiently, I'd go for C1 or KiloHearts' noise gate.
All of these plugins are of high quality and the goal is not really to choose the one with the highest quality. But rather the one that offers the most features that are close to your needs. Now it's up to you to make your choice!
If you have any questions about noise gates for vocals or about anything in the music mixing field, please contact me, I'm always very happy to help!
---
My favorite tools for mixing pop and hip-hop music:
Plugins
In the field of auto-tune, I'm convinced that nothing's better and more efficient than Antares Auto-Tune Pro. As for the EQ's, FabFilter Pro-Q3 and Slate Digital Infinity EQ are, in my opinion, the best tools. For compression, I have 2 favorites plugins: Waves RComp and UAD EL8 Distressor.
As for reverb, I'm a big fan of the Soundtoys Little Plate, but generally, I go for the Valhalla VintageVerb for its versatility. I also love the Arturia Rev PLATE-140 and the UAD Pure Plate for its organic side.
Headphones
The closed headphones I love and will always love using for mixing pop and hip-hop music are the Beyerdynamic DT-770. As for the best open-back headphones, I use the Sennheiser HD600 headphones, and I'm really happy of them!
Monitors
Having a pair of Yamaha HS7 in its studio or home studio is always cool for more excitement while listening to your mixes. The Adam Audio T7V monitors are also super accurate. In my studio, I also have a pair of Genelec 8030 for their reliability.
Hardware gear
For anyone who wants to start using hardware in their mixes, I always recommend these 2 units from Klark Teknik: the EQP-KT and the 76-KT. Don't forget to use good converters, such as the Apollo interfaces. This is essential for a good rendering.